You can now earn 500 NOK off your SmartBoat One subscription for every friend you refer. Your friend will also get 500 NOK off SmartBoat One when purchasing through our online store. Win/win for both of you. To get started all you need to do is create an account and share your unique link. Enjoy!
---
Step 1: Click the rewards button
To get started click the blue button on the bottom of the page. This is where you will be able to share your unique link and see how many rewards you have collected.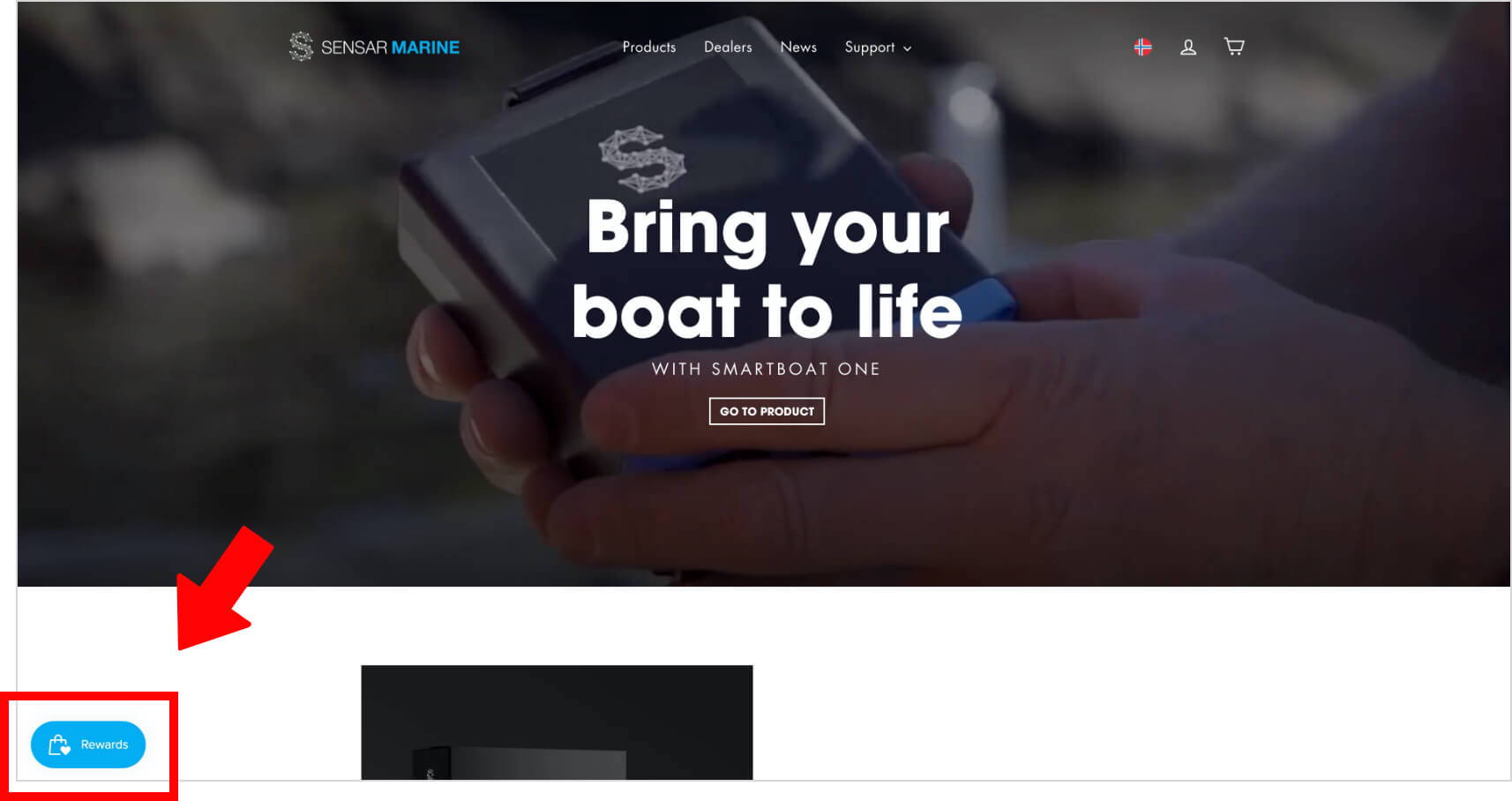 Step 2: Create or sign in to your account
If you already have an account for our online store all you need to do is sign in (this is not the same login as the app). If you don't have an account you need to create one by clicking "Join now".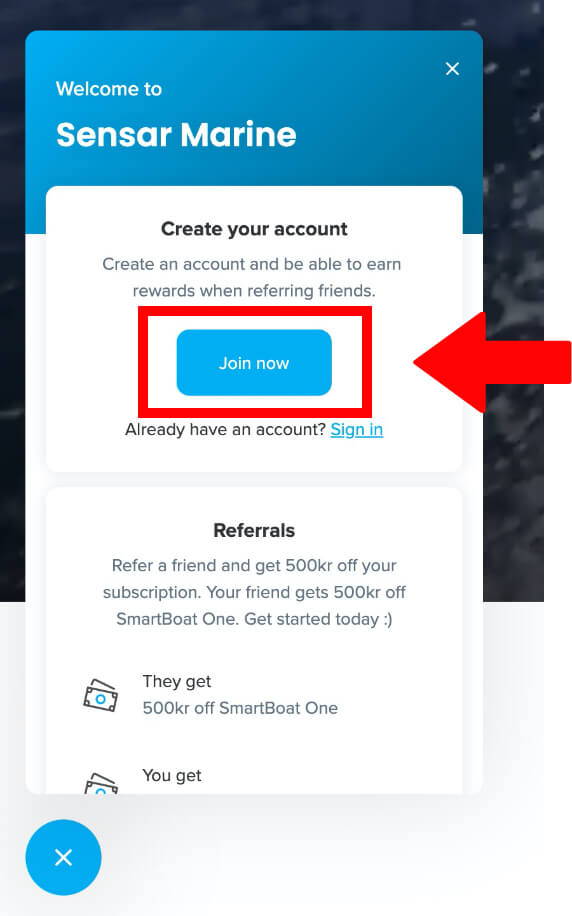 Step 3: Fill in your details
Please use the same e-mail address as you use in the Sensar Marine app when creating an account (if you already have the app). Confirm the captcha and email to create the account.


Step 4: Share your link with friends, get rewarded
Now if you log in to our store you will see a unique link when clicking the blue rewards button. This is the link you share with your friends so they get 500 NOK off SmartBoat One. After your friend has bought SmartBoat One through your link you will get an email confirming your 500 NOK discount.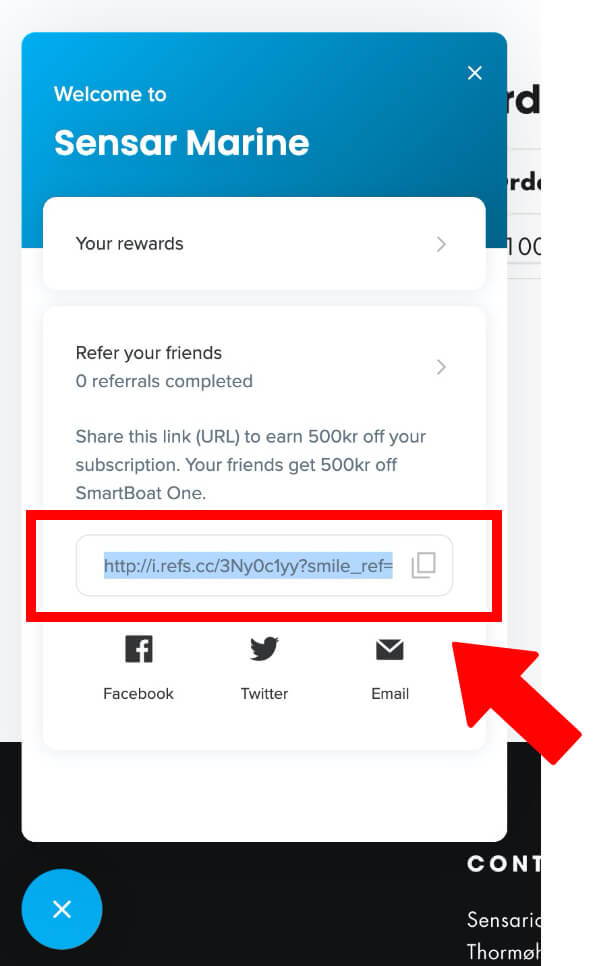 Step 5: Celebrate and earn more rewards
Congratulations! We will now add your 500 NOK reward to your subscription. The discount will appear on your next subscription invoice. You can continue to refer friends to earn even more rewards!